This blog is going to be all over the place! My husband suggested I blog once a month about new things I want and think I
need
(I must talk a lot about new gadgets and such), a crafty muse, or just anything I'm enjoying.
Want
I LOVE cake stands. Every time I see a new one at Target, Crate and Barrel, or online I just want to buy it and bake a cake. A lot of times I'll use them for something other then cakes. Right now I have a bunch of oranges sitting on one, and seeing it everyday makes me love cake stands even more.
I have had my eye on this one at Crate and Barrel for awhile: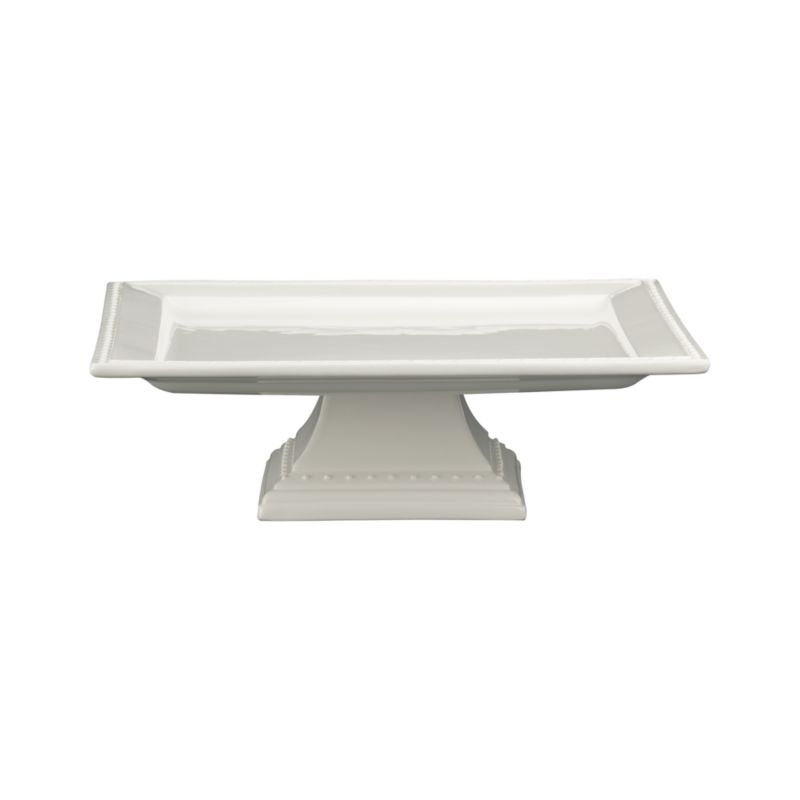 Things I Love That I Already Have
Kitchen gadgets are my favorite. Now, if you are an
Alton Brown
fan you would know that he says most uni-tasking gadgets are silly and a waste of money. But I'm pretty sure Alton would approve of this fun little gift I got from my hubby. Who doesn't love mini-pies? They are so easy and yummy.
Williams Sonoma
For Valentine's Day I got this cute little apron that I love and wear only when I bake!
Muse
My muse this month (and probably for many more to come) has been
Martha Stewart
. Her website has so many crafts that I want to try and I have about 50 of them bookmarked already.
I am excited to make this bag:
And these cards I might try for Easter:
Enjoyment
Another favorite thing I love to do is read. I usually read about 3 or 4 books a month. I am currently reading this:
and this:
I could easily turn this blog into a place to review books because I am so passionate about reading, so I will be brief. Jodi Picoult makes me cry and Wallace Stegner is brilliant.
Enjoy!